We Need You Now More Than Ever
Help our community from the safety of your home
HOW CAN YOU HELP DURING COVID-19?
We are looking for food or financial donations from those who are able to give.
As the threat of COVID-19 is hitting closer to home and panic and uncertainty are on the rise, we are finding ourselves isolated from resources and community.
In a time when we are being told to stay at home and isolate ourselves, there are so many children and families who are suddenly without enough resources for food. The children in our After School Literacy Program receive a meal each evening for dinner. In order to make sure that children and families are not without food, Kids Soar will act as a food distribution center. The pick up location will be in the back parking lot at Kids Soar: 305 Mountain Ave. SW Roanoke, VA 24016.
You can drop off food Monday and Wednesday between 11am – 2pm or give us a call to set up an appointment for another day.
(Give us a call ahead of time and we'll meet you at your car to unload.)
We are accepting all food donations, including: fresh fruit and vegetables
CANNED CHICKEN or TUNA
CREAM SOUP
(chicken, celery, mushroom, etc.)
CANNED VEGGIES
(peas, peas and carrots, green beans)
EGG NOODLES
RICE
CANNED BEANS
DICED TOMATOES
APPLESAUCE
MAC AND CHEESE
CANNED FRUIT or FRUIT CUPS
CANNED CHILI or BEEF STEW
CRACKERS
SPAGHETTI SAUCE
PASTA
CANNED SOUP
PEANUT BUTTER
DRY CEREAL
JELLY
Want to help, but you need to stay at home? Click the give button below.
Your donation makes all the difference.
Pick Up A Meal Box:
Mondays OR Wednesdays between 11am – 2pm. This will be drive-through style with enough food and snacks for 1 week.
Tuesday and Thursday 11-2 by appointment only (please call 540-342-3103).
We are also a children's feeding site for Feeding America open to anyone 18 and under Monday-Thursday 11am-2pm. 
We have RCPS Breakfasts and Lunches available from 11am-2pm on Mondays, Wednesdays, and Fridays.
OUR COVID-19 SPONSORS AND PARTNERS
Central United Methodist Church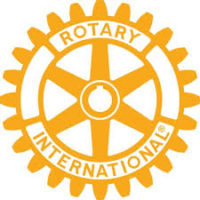 Rotary Club of Roanoke Valley
Louise R. Lester Foundation
Anne E. Craghead Charitable Fund for the Needy of